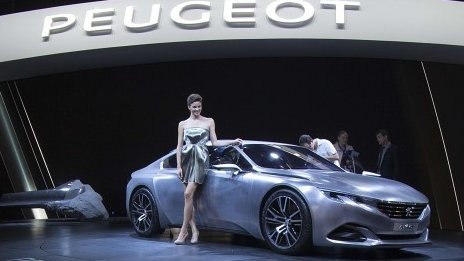 PSA Peugeot Citroen's turnaround plan appears to be making progress, with the troubled French carmaker announcing better sales and revenues.
In the three months to end-September revenues rose 1.6% year-on-year, with sales up 5.4% to 644,000 vehicles.
Sales to China rose 44%, suggesting that a bailout of PSA in which Dongfeng Motor took a stake is bearing fruit.
PSA, which has slashed costs and jobs, has targeted China, and Asia generally, as part of its recovery strategy.
Excluding China and south-east Asia, sales fell 4.8% to 461,000 vehicles.
However, PSA has lifted its 2014 European car market growth forecast to 4%-5%, from the previous 3%. Around 60% of PSA sales are in Europe.
The company said that markets in Russia and Latin America would continue to shrink.
PSA's revenues for the quarter were up 1.6% to €12.2bn (£9.6bn).
Challenges ahead
The carmaker cut thousands of jobs and closed a factory as sales plunged during the car industry's global recession.
It had to be rescued by the French state, which along with Dongfeng, took a 14% stake.
In April, new chief executive Carlos Tavares announced a plan to cut the model range by half, raise prices and transform the company's DS brand into a semi-independent premium carmaker.
Despite the early signs of improvement, PSA still faces many challenges, analysts said.
"It will take a very long time for PSA to start delivering tangible earnings," said Arndt Ellinghorst, a London-based analyst with International Strategy & Investment.
"With the European market trending sideways and Renault replacing the majority of its fleet, things are unlikely to get easier.