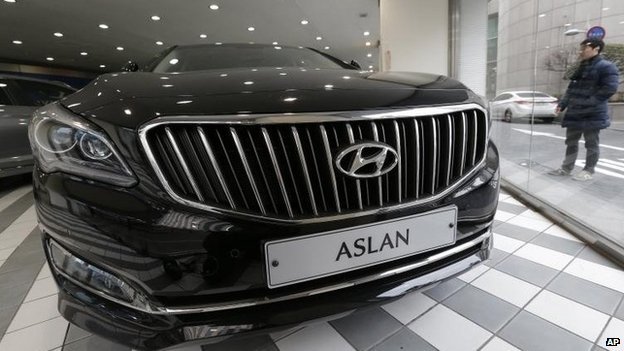 South Korean carmaker Hyundai has said its net profit fell 15% last year to 7.65tn won ($7bn; £4.6bn).
The figure was worse than expected and its lowest profit since 2010, sending shares in the company down 2%.
Net profit in the fourth quarter was down 22% from a year ago - marking Hyundai's fourth consecutive quarterly decline.
The carmaker blamed stiff international competition and currency headwinds for the disappointing results.
"We expect competition to intensify in overseas markets, while makers of imported cars step up sales, boosted by tariff cuts and currency effects in the domestic market," Hyundai said.
The weaker yen made car's from Hyundai's Japanese rivals cheaper in the US, which is Hyundai's second biggest market.
In addition, the falling value of the Russian rouble also hurt its earnings in another major market.
Hyundai is the world's fifth largest automaker when combined with local affiliate Kia Motors.